Fm the great company that i work for are at number 5 on last years chart. We want them at number 1 this year lets make it happen. The list is available below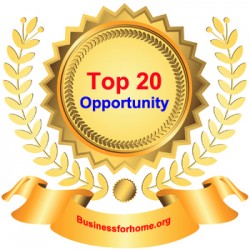 | Company | Country | CEO | Leadership | Website | Why? |
| --- | --- | --- | --- | --- | --- |
| ACN | USA | Greg Provenzano | George Zalucki | www.acninc.com | Products |
| Amway | USA | Doug L. DeVos | Barry Chi & Holly Chen | www.amway.com | Growth |
| ARIIX | USA | Fred Cooper | Tim Sales | www.ariix.com | Momentum |
| BHIP Global | USA | Terry LaCore | Masa Cemazar & Miguel Montero | www.bhipglobal.com | Growth |
| FM Group | Poland | Artur Trawinski | Andrzej Wyszynski | www.cosmetics.fm | Growth |
| Gano Excel | Malaysia | Leow Soon Seng | Robert Hollis | www.ganoexel.com | Products |
| Global Wealth Trade | Canada | Ramin Resgarlou | Reza Mesgarlou | www.globalwealthtrade.com | Products |
| Market America | USA | JR Ridinger | Elizabeth Weber | www.marketamerica.com | Growth |
| NuSkin | USA | Truman Hunt | Giselle Sexsmith | www.nuskin.com | Products |
| Organo Gold | USA | Bernardo Chua | Holton Buggs | www.organgold.com | Momentum |
| Oriflame | Sweden | Magnus Brannstrom | Tamilla Polezhaeva | www.oriflame.com | Growth |
| Scentsy | USA | Orville Thompson | Mark Stastny | www.scentsy.com | Growth |
| Stella and Dot | USA | Jessica Herrin | Lindsay Walsh | www.stelladot.com | Growth |
| Tahitian Noni | USA | Kerry Asay | Jeff Broome | www.tni.com | Products |
| Talk Fusion | USA | Bob Reid | Minh & Julie Ho | www.talkfusion.com | Momentum |
| Unicity | USA | Stewart Hughes | Rick Jordan | www.unicity.net | Growth |
| USANA | USA | David Wentz | Collette Larsen | www.usana.com | Growth |
| Vemma | USA | BK Boreyko | Tom Alkazin | www.vemma.com | Products |
| Visalus | USA | Ryan Blair | Kyle Pacetti | www.visalus.com | Momentum |
| Worldventures | USA | Mike Azcue | Matt Morris | www.worldventures.com | Growth |
| Xocai | USA | Jeanette L. Brooks | Paula Pritchard | www.xocai.com | Growth |
The American Communications Network (ACN) was founded in 1993 and promoted by Donald Trump. The ACN company has some extremely new technology digital phone service and video telephones. ACN conventions are filled with 20,000+ distributors. A great marketing machine. Both in the USA as in South Europe Momentum is high. Revenue is around $500 milion. Open in USA, Europe and Asia.
Amway is one of the largest Direct Selling companies in the world and founded in 1959 by Rich DeVos and Jay Van Andel. Based in Ada, Michigan, USA, the company and family of companies under Alticor reported sales growth of 9.5%, reaching $9,200 million for the year ending 31 December 2010. Lot of growth in Eastern Europe and Asia.
Tim Sales is MLM guru, expert, and one of the most respected MLM trainers in the Direct Selling Industry. He made a remarkable transition from a MLM Nutrition Company, where he had the pleasure of a passive retired income, to ARIIX where he will be the Master Distributor working in a team with Steve Swartz – Ex USANA Top Earner.
Founding BHIP Global in 2007, Terry LaCore, as Chief Executive Officer, launched a multi-tiered campaign to build his organization into a major player in the energy drink industry in North America, Central America, Europe, Oceania, and the Asia-Pacific region.
The FM Group offers more than 200 fragrances. The business was launched in 2004 in Poland, and has subsequently spread to more than 50 countries. The FM Group opened the US operation in 2008, with headquarters in Chicago. The business has already attracted more than 500,000 members.
If you want more info, contact me on
tristanwhalley_6@hotmail.com
You can also find me on facebook at
http://www.facebook.com/tristan.whalley
Or if you want to join now go to
http://www.fmworld.com/
, find your country and go to 'Join us' or 'Registration' and add these details in the 1st 2 boxes Sponsor Number - 9037801 Sponsor Name - Tristan Whalley (This is important if you want support and guidance from our fast growing exciting team) Or visit my website at
allaboutfm.co.uk/tristanwhalley